TUTIS VIVA STAR COLLECTION
I had the pleasure of creating these eye-catching and stunning visuals that showcase the elegance and comfort of Lithuanian Tutis Viva Star strollers.
The Tutis Viva Star stroller renders were created with a focus on simplicity, elegance, and comfort.
The visuals feature soft puffy clouds that form shapes of stars, which creates a dreamy and whimsical atmosphere.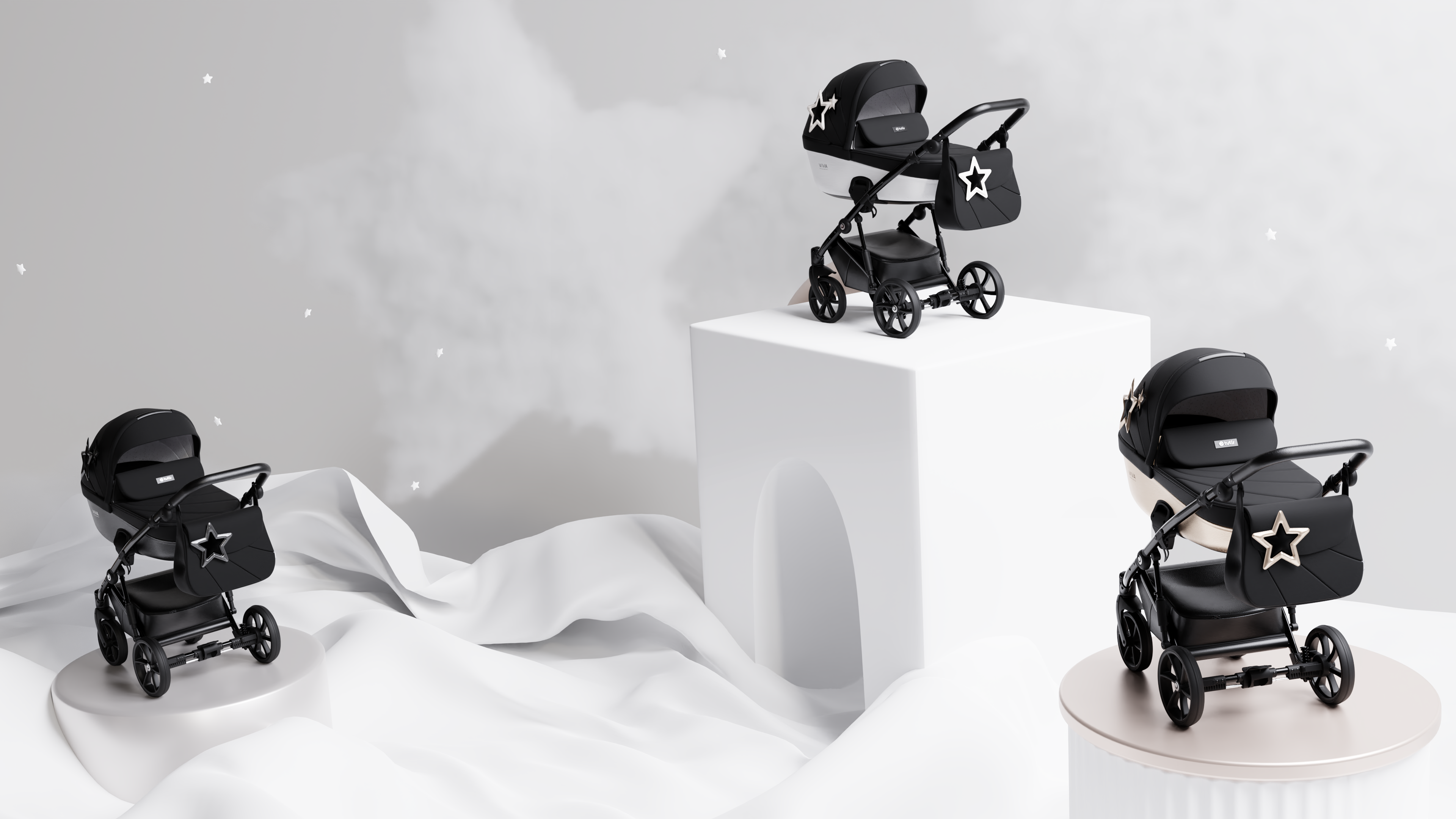 I used a clean minimalist approach to the visuals to highlight the strollers' features and make them the star of the show, the main focus point.
 The clean white cloth background adds to the overall aesthetic and creates a

cohesive and sophisticated look.
The strollers are shown in various poses and angles to showcase their features, including their design, durability, and comfort.
https://tutis.lt/lt/tutis-viva-4-star-kolekcija-drasiems-svajotojams-megstantiems-isskirtinuma/